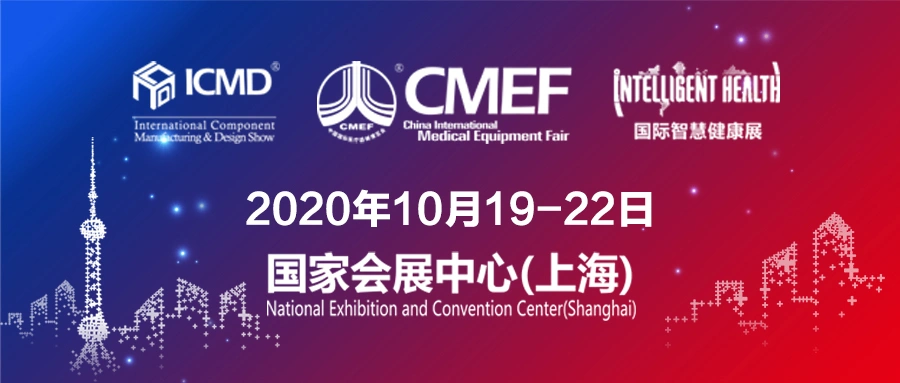 CMEF Spring 2020 - The 83nd China International Medical Equipment Fair will be held on Oct 19-22, 2020 at National Exhibition and Convention Center (Shanghai) (NECC), China.
As the leading medical industry platform serving the entire value chain for the healthcare market of Asia Pacific regions, CMEF is held twice every year once in spring and the other in autumn, including exhibitions and forums.
Since its foundation in 1979, CMEF widely covers over ten thousand products, including medical optical and electro-medical devices, smart health-care and wearable equipment, and services including medical imaging, medical examination, in-vitro diagnostics and hospital construction
In recent years, CMEF has persistently maintained its growth, having innovatively introduced more than 30 subdivided industrial clusters, such as artificial intelligence (AI), computer tomography (CT), magnetic resonance imaging (MRI), operating room, molecular diagnosis, point-of-care testing (POCT), rehabilitation projects, rehabilitation assistive devices and medical ambulances, presenting cutting-edge scientific achievements in the medical industry.