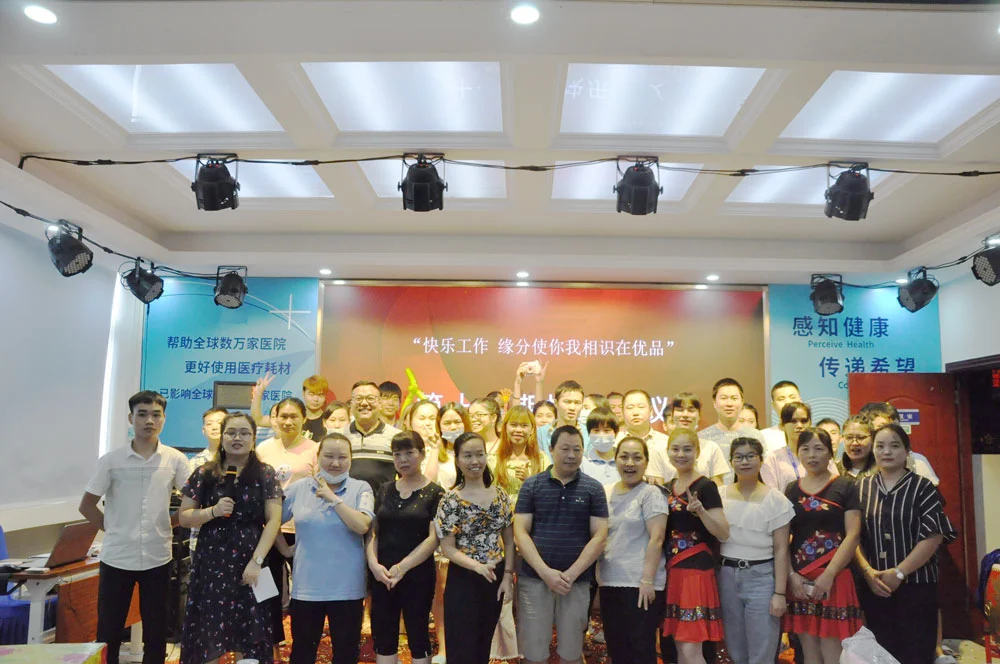 Since the introduction and implementation of the points system management in August last year, the enthusiasm and initiative of the company's employees have increased significantly, and the company's internal execution has continued to increase. In order to create a good working atmosphere and further improve the enthusiasm of the employees, the monthly happy meeting of Upnmed was held as scheduled on the afternoon of September 5.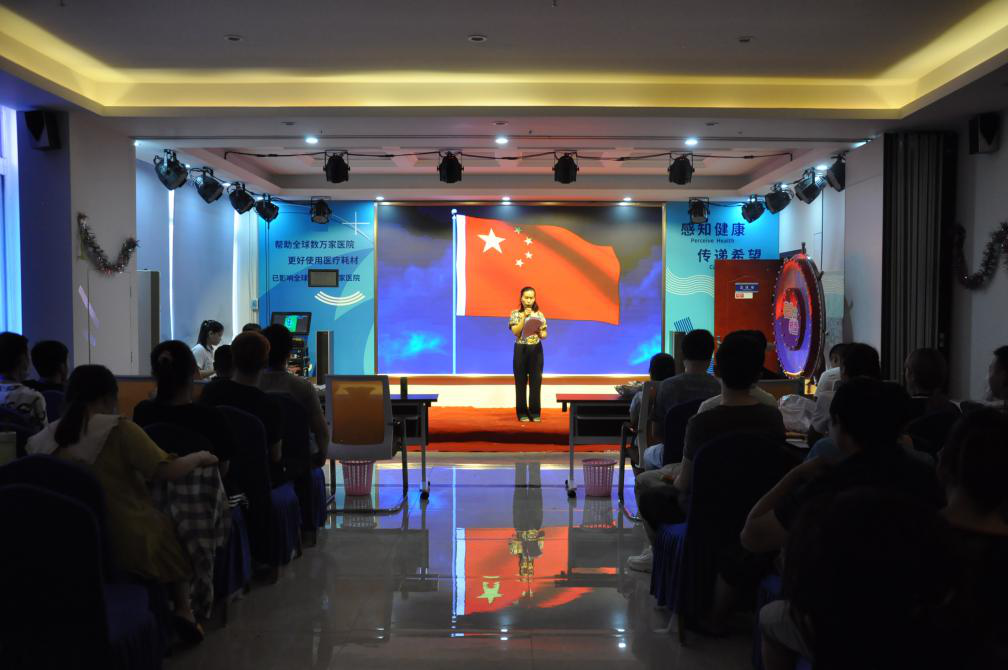 With the sound of the national anthem, the 11th Happy Meeting of UpnMed kicked off.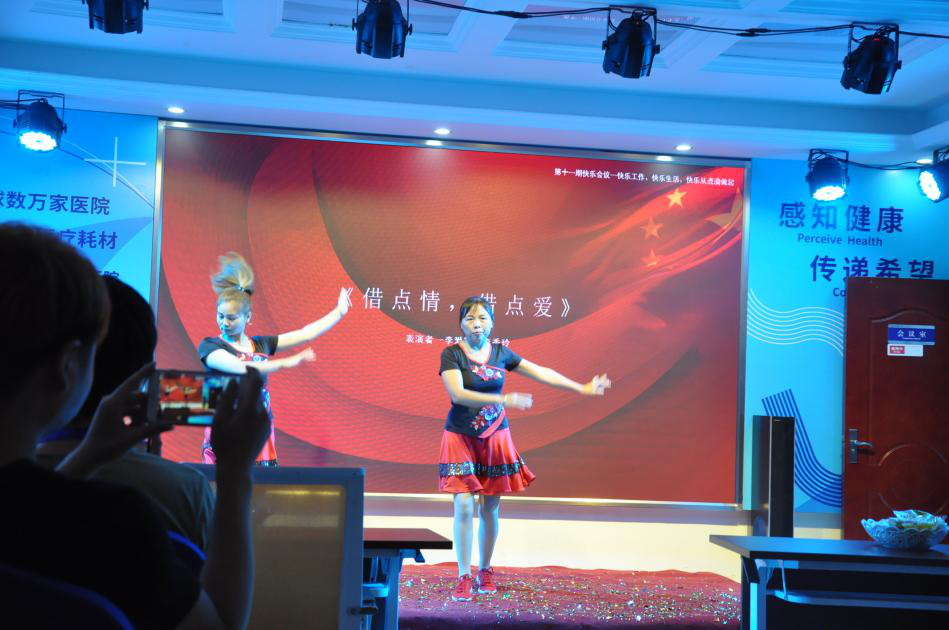 First, the workshop staff bring us an opening dance.
After the hot dance, there was an awards session. The scores of each department were commended. The top three employees of each department took the stage to receive the commendation and received the prizes. The employees' efforts have been rewarded and their motivation has increased. Each point represents a positive, goodwill, dedication, and diligence. I hope that such positive energy will continue to flourish in UpnMed.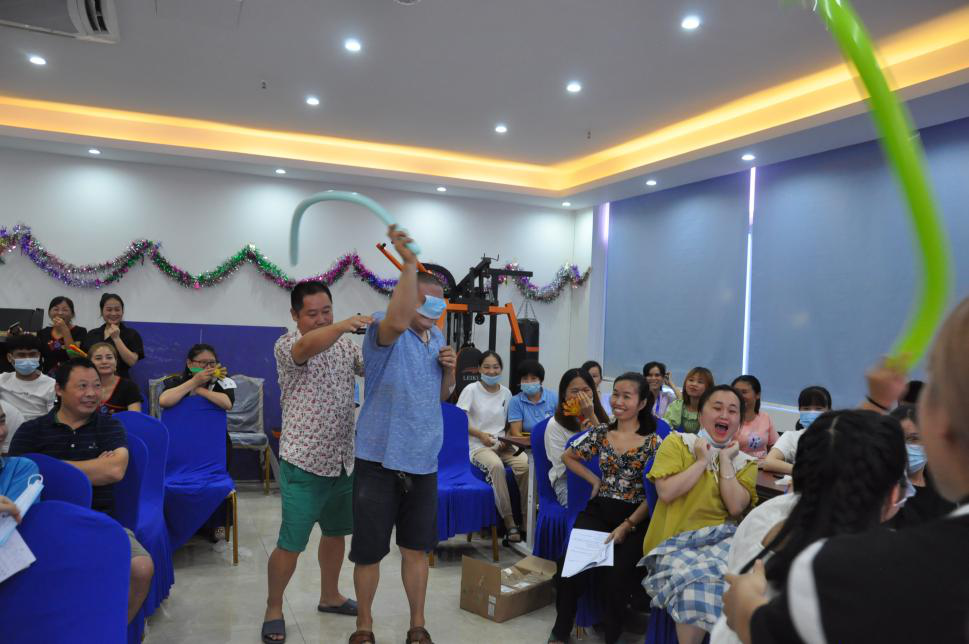 Then, the "Blindfolded Hit" game aroused everyone's desire to fight bloody battles. Employees stepped forward to participate in the game. The employees in the audience were frightened and turned pale. The attack power is really not to be underestimated! Everyone was immersed in laughter.
In the birthday party, every month the company will send birthday cakes and birthday gifts to employees who have birthdays that month, so that employees can feel the warmth of home in UpnMed!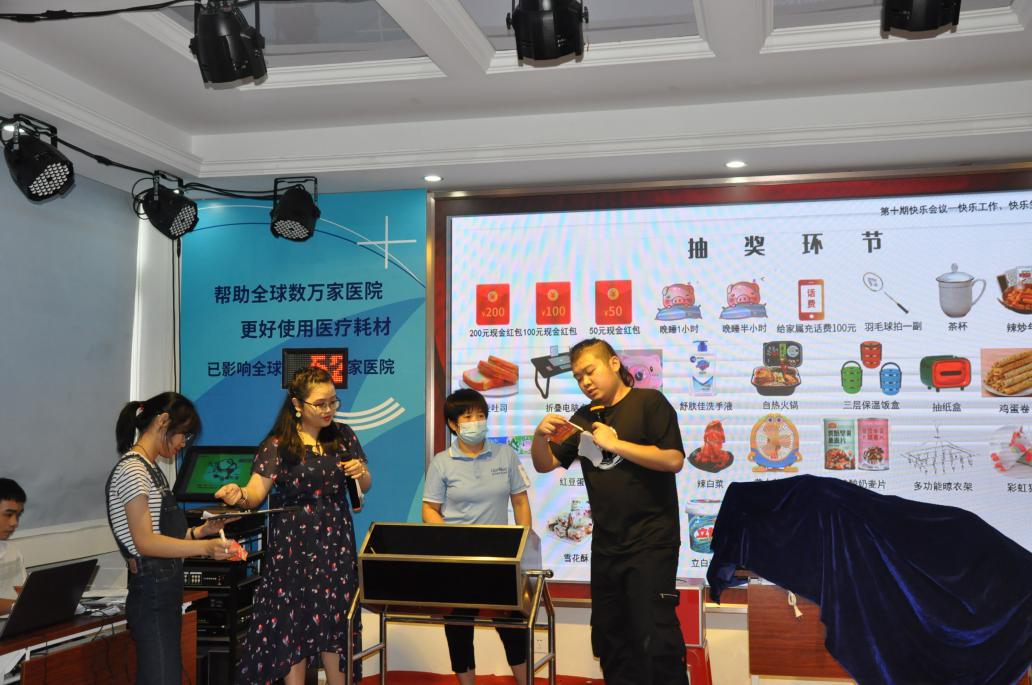 Followed by the climax of this conference-lucky draw, rich prizes are not repeated. In this happy meeting, each employee puts the usual accumulated behavioral tickets into the lottery box as a lottery ticket. Every good thing done will increase the chance of a lucky draw. This is the company's innovation in the management of the points system. Work harder, get more rewards, break egalitarianism, and let all efforts not be disappointed! Let excellent employees not suffer!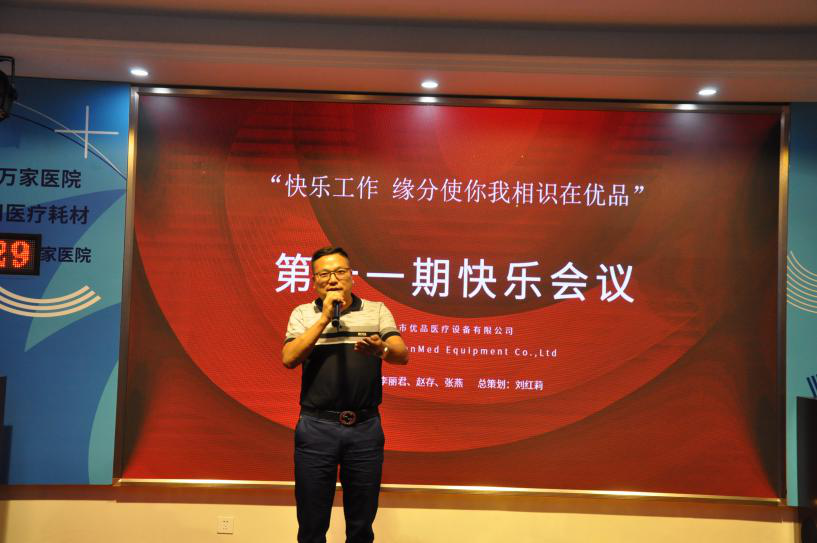 The whole happy meeting was also coming to an end, and the general manager gave a speech at the end. He expressed that after a year of implementation and application of the points system, most employees have a relatively deep understanding and flexible application of the points system, and their work attitude and efficiency are good. A positive change. However, the company has a long way to go. I hope everyone can stand on their jobs and do the work at hand. In the end, he wishes the happy meeting better and better!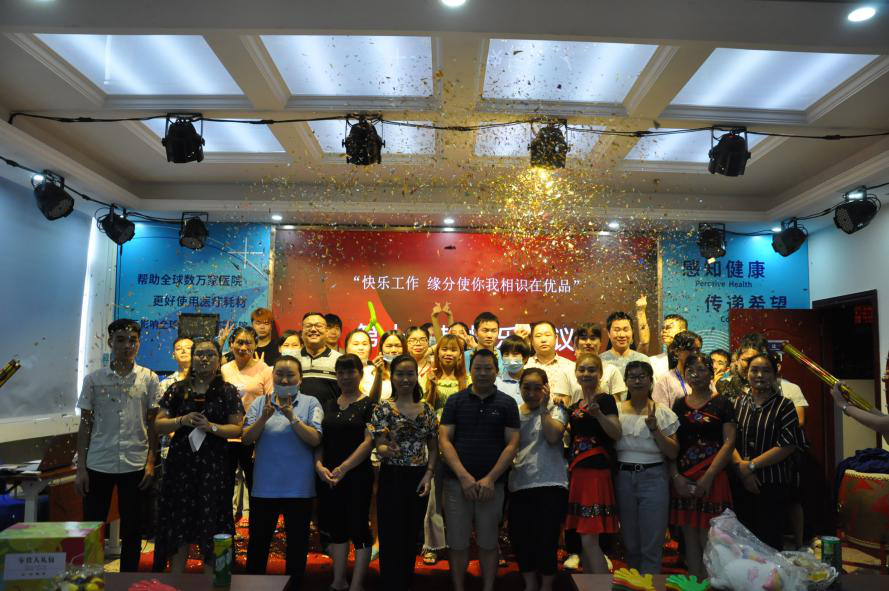 This happy meeting ended successfully with a warm salute. Looking forward to the next happy meeting!