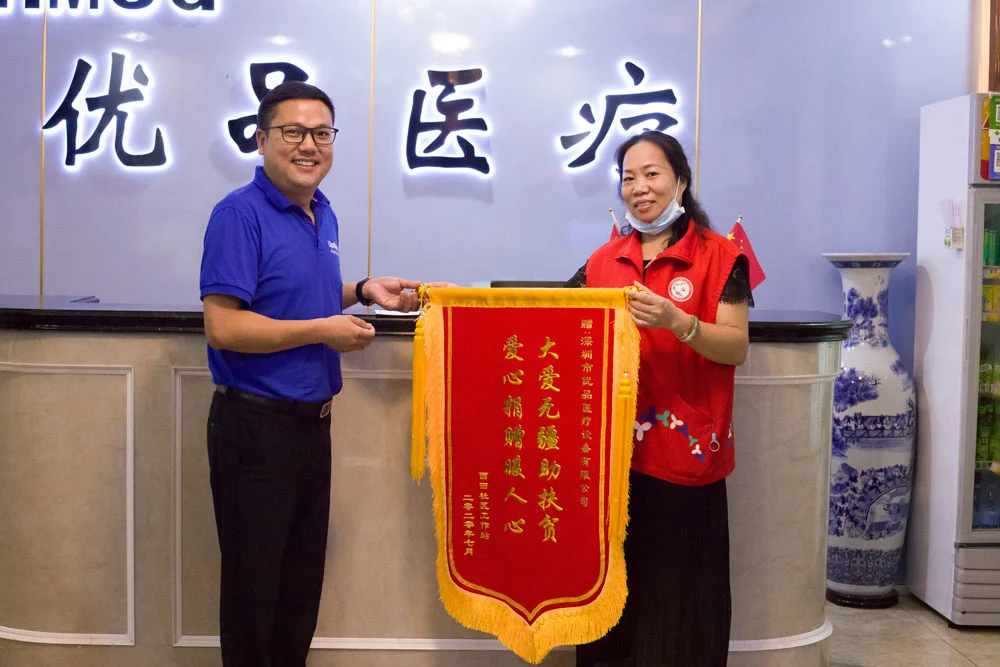 Guangdong Poverty Alleviation Day丨Roses given,fragrance in hand
2020 is the year to achieve the goal of building a moderately prosperous society in all respects, the final year to win the battle against poverty in an all-round way, and the 10th anniversary of the "Guangdong Poverty Alleviation Day". In order to thoroughly implement the spirit of the important speech of General Secretary Jinping at the Symposium on Decisive Victory of Poverty Alleviation and the deployment requirements of the Provincial Decisive Victory of Poverty Alleviation Promotion Association, and fully win the poverty alleviation battle, in accordance with the work deployment of the Municipal Party Committee and the Municipal Government and the guiding spirit of the Municipal SASAC , Shenzhen UpnMed Equipment Co., Ltd. actively participates, dedicates love, and uses practical actions to help rural revitalization.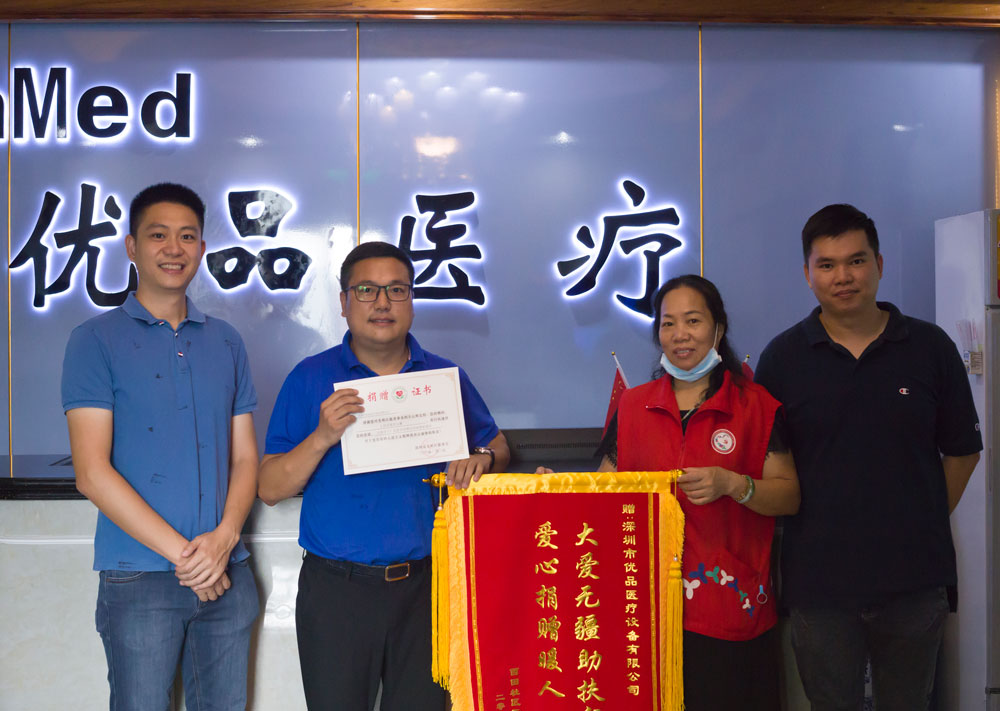 Shenzhen UpnMed Equipment Co., Ltd. transfer 2,000 yuan of charity donation to the designated bank account of the Municipal Charity Federation to support poverty alleviation projects and rural revitalization.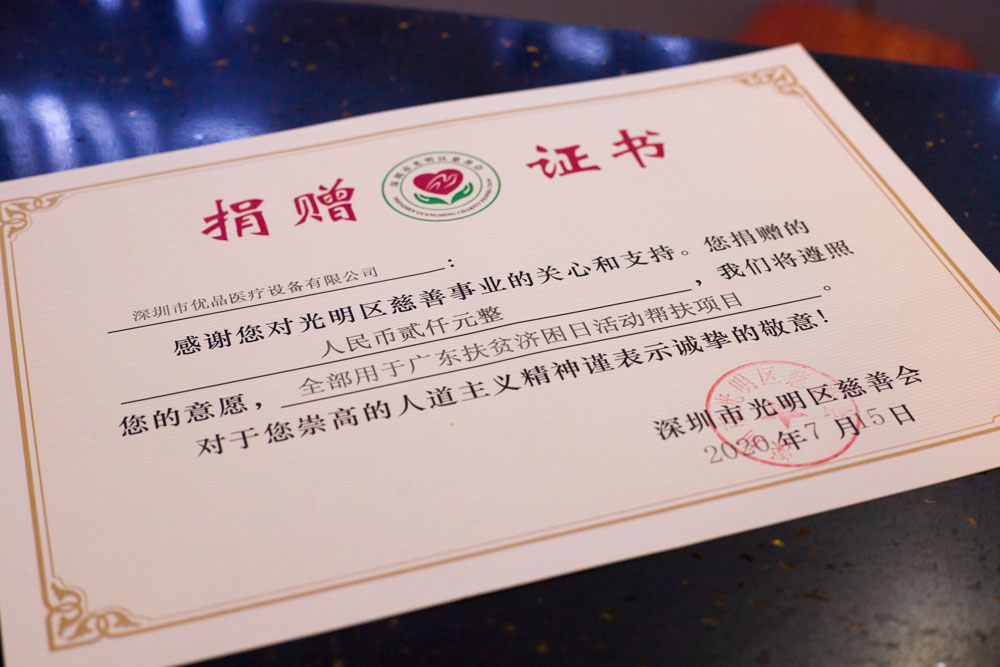 Since the "Guangdong Poverty Alleviation Day" was launched, Shenzhen UpnMed Medical Equipment Co., Ltd. and its subsidiaries have actively responded to the call to organize and participate in the "Guangdong Poverty Alleviation Day". In 2020, in addition to donation activities, Shenzhen Youpin Medical Co., Ltd., in order to establish a multi-layered security system, will provide timely assistance to employees with special difficulties encountered in special circumstances. It has been established since January 2020 With the "Caring Fund", everyone can donate, dedicate love, and convey warmth. Create a good atmosphere where everyone participates and actively contributes love.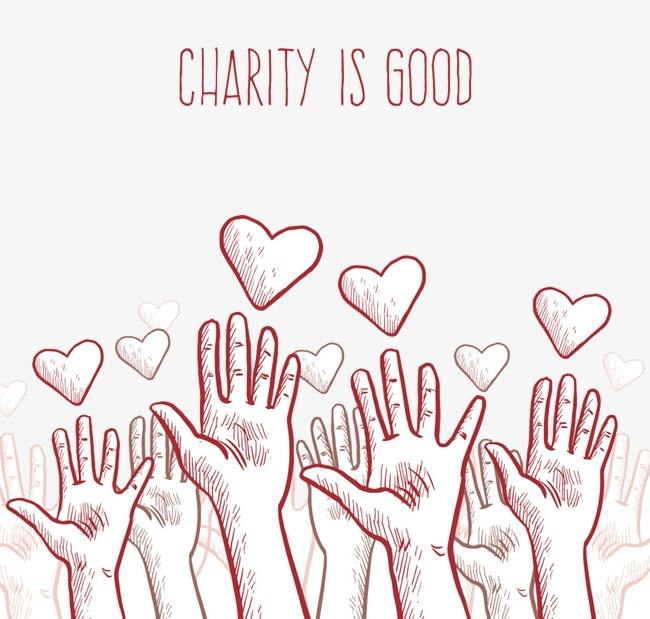 Bits of good deeds converge into a river. This event demonstrated the great love of UpnMed's responsibility and poverty alleviation, condensed the positive energy of society, and helped the poor to accelerate the pace of poverty alleviation and prosperity, and share the fruits of reform and development.