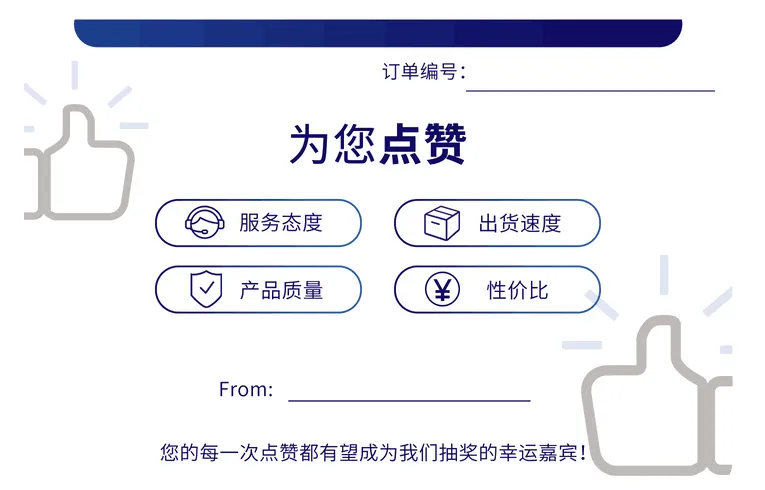 Since the 6th Happy Conference, Shenzhen Youpin Medical Equipment Co., Ltd. has launched a lucky draw for customers' praise cards.
Every customer who purchases our products will receive a thumbs-up card and comment on our service attitude, shipping speed, product quality, and cost-effectiveness. The thumbs-up card received will be put into the lucky draw box.
Participate in the lucky draw in the happy meeting next month. In order to repay the positive response and enthusiastic participation of our customers, lucky customers with corresponding quotas will be drawn out every month and given phone bills, product coupons, etc. as lucky prizes.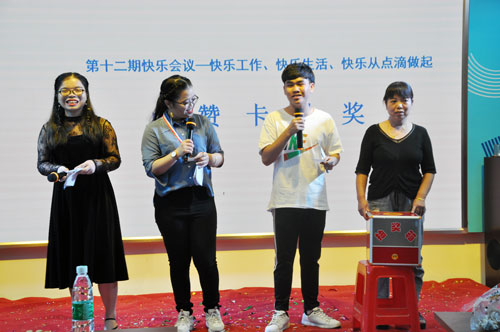 The 12th happy meeting praise card lottery draw will be conducted by the gold medal winners ranked first in workshop points.
Good products and services are inseparable from your real feedback. Thanks to all customers for your support, Youpin Medical will continue to grow in your suggestions and feedbacks to maintain good quality, and strive to provide you with the best quality service!